The Republic of Serbia has one of the most rapidly declining populations in the world. In the past two decades, the number of people has dropped by a million, reaching 6.87 M today. This trend is shaped by years of emigration and declining fertility rates. At the same time, the population in the Republic of Serbia is aging and urbanising. There is an acceleration of the concentration of people and resources in fewer urban centres while many regions are left without sufficient opportunities for people to work and prosper. Together, these fundamental quantitative and qualitative changes create new realities across the country, and future development may well be conditioned by how society adapts and responds to demographic change.
The Government of the Republic of Serbia has recognised demographic change as a priority and boldly initiated new conversations on this topic, as well as making concrete investments in several critical areas – such as infrastructure, digital transformation, and education. This National Human Development Report aims to shed new light on a highly complex set of challenges and opportunities related to population change and to offer an enlarged landscape for policy action.

Traditionally, responding to demographic change has been framed around numbers: can population decline be reversed, and how? But change is not only about numbers – and it is not entirely negative. With people becoming a scarce resource, the Republic of Serbia can redefine what it takes to be a thriving and productive society. The country can invest in its human capital and create opportunities for every individual to contribute to the fullest – whoever and wherever they may be. Challenging traditional ideas on age, family dynamics, and migration, a new approach for adapting to demographic change should be closely aligned to Serbia's innovation and digital agendas. The society of the future will be smaller, more urban, older, and wealthier – and it can reap the benefits of the digital revolution and engage the country's globally-based human capital to reinvent work, industry and learning. The fifth National Human Development Report for Serbia (NHDR), Human Development in Response to Demographic Change, sets the challenge of decreasing overall population in its development context, for the first time outlining a broad range of policies that can serve to address it. It introduces new and sometimes provocative ideas, such as busting myths around increasing long-term emigration, proposing to prioritise mid-sized towns over rural areas, or initiating discussions around links between population change and environmental protection. It positions social inclusion as an essential component in addressing population decline.

UNDP and UNFPA are committed to continued partnership with the Republic of Serbia on this issue. This report is part of a broader investment into understanding and addressing a seemingly impossible, wicked problem. It sets out an ambitious path for transformative change. In developing this path, we discovered a broad and vibrant ecosystem of actors in Government, civil society, academia and private sector, along with a wealth of innovative actions that demonstrate Serbia's capacity to develop in a more sustainable and inclusive way. The new outlook proposed in this report is a result of these partnerships, with hope that findings and recommendations will be relevant for many other countries in the world, which are already taking an interest in learning from actions taken in the Republic of Serbia. The demographic transition will shape the global future, along with the digital and green transformations.

We would like to thank everyone who took part in this journey, and we hope that this report will inspire many productive discussions in the future.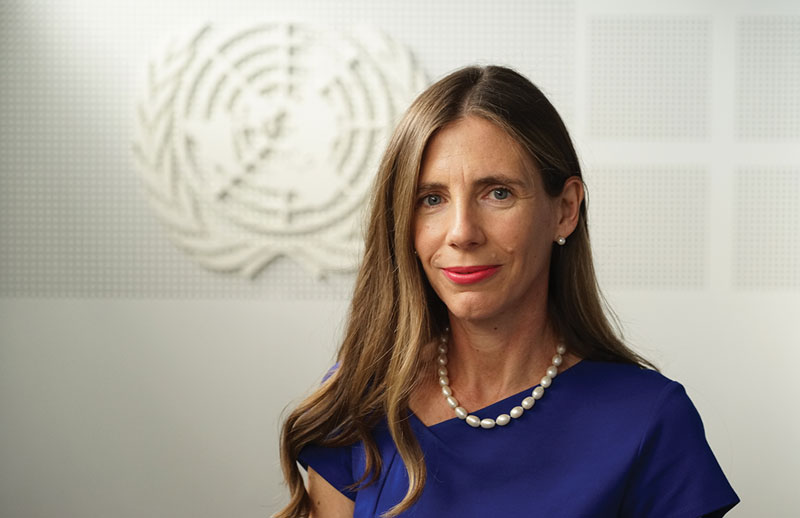 Francine Pickup
Resident Representative
UNDP Serbia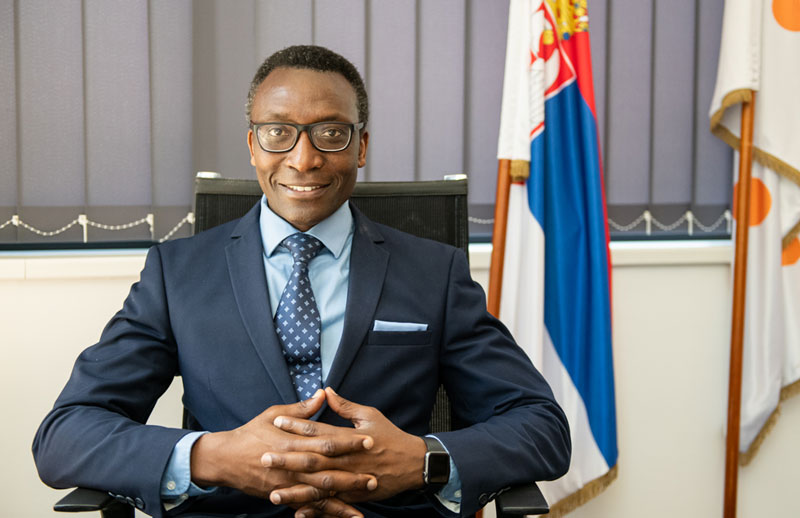 John Kennedy Mosoti
Country Director for Serbia
UNFPA